Testimonial
"We're still talking about the party and how much fun it was!"
Christmas Fun
Dansations — Tue, 12/13/2011 - 09:15
There's so much to do this time of year...and you don't need any reminders we're sure! So, take a moment to enjoy a bit of fun. After all - Dansations is in the FUN business...and it's nice to have a break once in a while!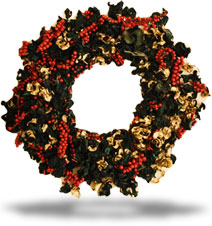 We've used this at several parties in the past and people always get stumped on a couple. Try your luck at guessing the
Christmas Song
and other fun activities.
How'd you do? Now, take a family photo and turn yourselves into
Dancing Elves
!
Do you have kids - or have a kid inside YOU?
See - we told you you'ld have fun! Now, back to all those holiday tasks...see you in January 2012!
Subscribe to Newsletter